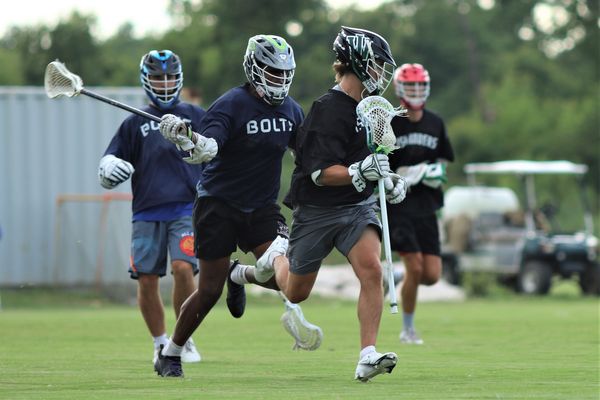 January 12 - 28 | TUE & THU NIGHTS
Format: 7 v 7
Divisions: High School, Middle School , Lower School
Time: LS-5:15, MS-6:30, HS-7:45
Cost: $100.00
Location: THE LAX RANCH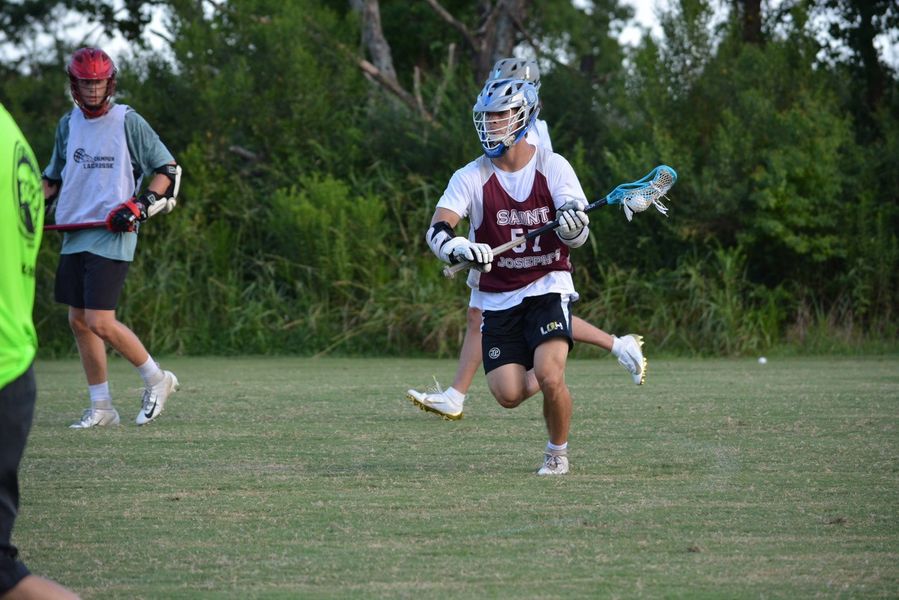 Introducing a competition style lacrosse contest
Mirrored after Surf and Skate competitions, where the athletes are judged based on their individual performance. The LX Games uses a point system to determine player rankings. At the end, the Top 3 players in each division will be awarded trophies and prizes.
Gameplay
7 v 7
22-25 min. games
2-3 games a night
New teams each night
Point System
League is comprised of 6 rounds and those rounds are made up of 2-3 games with players looking to lock in their average score of two games.
A panel of judges scores each player on a scale of 1 to 10 that is determined by their play during the game.
The two scoring games (each out of a possible 10) are added together to become a players round total (out of a possible 20).
Ranking
After each round players will be ranked based on the average of their nightly Round totals.
Rankings are overall and are not based on position.
The top 3 ranked players will receive a Trophy and a prize given by our sponsor, True Sports.
Judges analyze the following elements when scoring plays:
OFFENSIVELY
Stickwork
Shot Selection and degree of difficulty
Dodging Threat to score or pass
Decision Making
Commitment and effectiveness on the ride
Playing without the ball: Creating space
Commitment and effectiveness to Ground balls
Understanding of offensive schemes.
DEFENSIVELY
Stickwork
Approaches and positioning
Sliding and recovering
Ground balls and escapes
Caused turnovers
GOALIES
Advanced stickwork
Tracking the ball and hand-eye quickness
Footwork, angles, and positioning
Making saves on island shots and time and room shots.
Leading a Defense: communicating Fire, Find and Fill.
Get the Break Going: outlets and starting transition.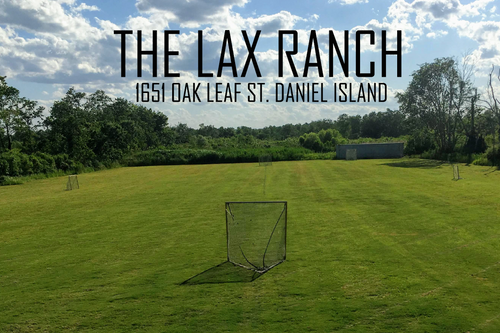 SCLA'S LACROSSE RANCH
1651 Oak Leaf St, Charleston, SC 29492
FROM MT. PLEASANT:
Take 526 towards North Charleston/Savannah
Exit Daniel Island #24
Continue 1.3 Miles on Seven Farms Drive to Daniel Island Drive (Pass Governors Park on left, Publix on right, Family Circle Tennis Center on left)
At first roundabout turn left onto Daniel Island Dr (Providence Baptist Church on Right/Holy Cross Episcopal Church on left)
Continue 1.1 Miles to Oak Leaf St (Pass 5 stop signs, Berkeley County Library, Daniel Island School & Smythe Park/Lake)
Turn Right onto Oak Leaf St and continue past the Crows Nest Community Pool.
Turn Left at the end of Oak Leaf St. The Lax Ranch will be located on your right after 4 fields.
*Parking can be found alongside the road before you reach the fields and in front of the field 1.
Contact