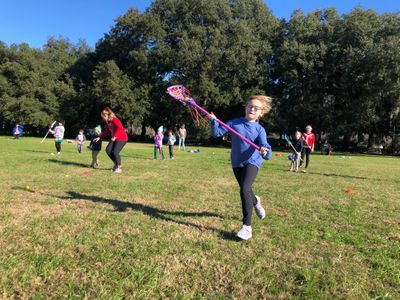 Lowcountry Girls' Lacrosse Camp
Details
June 26 & 27th | Daffin Park
Ages 5-11
9 am -12 pm | $75
Equipment can be rented as well!
You will need your US Lacrosse Member Number handy for registration - If you don't have one, please go to uslacrosse.org/membership to get yours! It is $30/year so any programs you do with us in a calendar year, you are not paying more than once!
Join us this summer for a weekend of fun and exciting lacrosse.
Our experienced coaching staff focuses on engaging each player through games and activities. Lowcountry Girls' Lacrosse Camp is an awesome opportunity to develop new skills, exercise, meet new friends, and just have fun! The camp is open to both new and experienced players.
Personal equipment is not required. Register today!