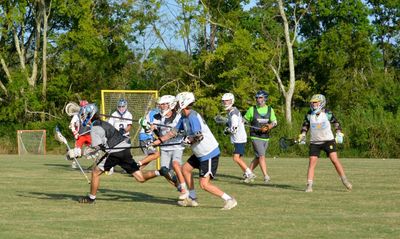 LL Summer 7V7 Leagues
Intermediate to Experienced Boys in Grades 4th+
Lowlax 7v7 Leagues
7v7 Lacrosse Leagues are a pick up league designed to be FUN, work on creativity, and get game time experience. Smaller field and faster paced for lots of action!
Tuesdays & Thursdays at Daffin Park!
July 20th, 22nd, 27th, 29th, August 3rd, 5th
Boys Grades 4th-6th | 6-7pm | $90
Boys 7th-9th | 6-7:30pm | $100
Boys 10th-12th | 6-7:30pm | $100
Teams are split each week to make new friends, and coaches/referees are always there to provide input on game play and individual attention to grow and learn.
Plus $30 USA Lacrosse Membership
Get Your USA LAX Membership First, HERE